How to Qualify for Uncontested Divorces in Alberta
You can file for an uncontested divorce in Alberta if:
you or your spouse have resided in Alberta for the past 12 or more months;
you and your spouse agree to all matters concerning property, assets and debts;
if there are dependent children, you and your spouse are in agreement with respect to custody, access and child support.
Desk Divorce vs Uncontested Divorces
A desk divorce is the route people follow when filing for an uncontested divorce. It simply means you do not have to appear before a Judge to get your divorce. Instead, you are represented by Affidavit evidence. Most divorces are 'desk divorces'. If contested, or you require an emergency divorce, you may need to appear before the Judge. You may also need to appear before the Judge if your spouse lives outside Canada or it is impossible to serve your spouse personally in Canada. Rules state your spouse must be served personally in Canada, unless otherwise ordered.
No Fault Divorce vs Fault Divorce
When you file for a divorce, it is considered 'no fault' if you file under the grounds of one year separation. A fault divorce is when you file under the grounds of mental cruelty, physical cruelty, adultery or a combination of these grounds; you are blaming the marriage breakdown on the behavior of your spouse. The Defendant would have to be the one that committed the act of cruelty or adultery. Even if filing under cruelty or adultery, the divorce can still be considered uncontested if your spouse does not contest the grounds you file under.
Do I need to hire a lawyer?
The most affordable and practical method for obtaining an uncontested divorce is to hire an experienced paralegal. You do not need to hire a lawyer in an uncontested divorce situation. You can eve represent yourself before the courts in a rush-divorce situation or to obtain an Order to serve your spouse out of Canada or to substitutionally serve your spouse if personal service in Canada is also impossible. An experienced paralegal can comfortably prepare all uncontested divorce paperwork plus prepare you for court, if you need to appear. Duty Counsel are also available for free to assist you before the Judge.
Uncontested divorce fees charged by paralegals are at least 50% lower than the average fee charged by lawyers.
Award Winning Paralegal Company
The owner of the Canadian Legal Resource Centre Inc. (that would be me, Debbie Ward), has 24 years experience processing over 5,000 uncontested divorces and legal separation agreements. Her two divorce assistances also have a combined 18 years experience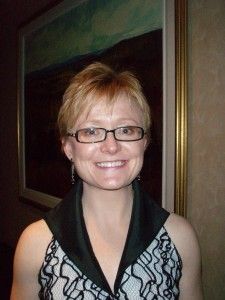 working on divorces. We are a full-service paralegal company. We can assist you with your uncontested divorce from beginning to end. We do not make you do your own filing or serving. If you need to appear before the Judge for any reason, we will prepare you for Court.
If you have property issues, we can help and your spouse with a legal separation agreement. However, in order for it to be binding, you and your spouse will need to appear two separate lawyers for advice and signing so that the contract is binding.
Why hire the Canadian Legal Resource Centre Inc. to help you with your uncontested divorce in Alberta? We were voted the #1 Paralegal Company by consumers like you 8 years in a row. We are recipients of the Consumer Choice Award for Business Excellence for the category "paralegal services".
Though we are located in Calgary, we help applicants throughout Alberta. If your spouse has lived in Alberta for the past 12 or more months and you live outside Alberta or outside Canada, we can still help you. Please call for your free Uncontested Divorce consultation.
Related Articles published at:
Would you like to share in a discussion about divorce costs in Canada (Contested vs Contested)? Check out this blog at:
 Return to top of Uncontested Divorce Blog